We have traveled far and near bringing happy Polka Music to MANY !!!!

Here are some of old adventures!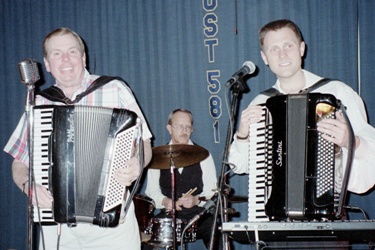 Eric with his teacher Larry Haller and Jerry Annis
at St. Louis Polka Club Dance in 2004.
Eric Noltkamper Band at Bessemer Croatian Club, PA

Eric Noltkamper Band at Yarnick's Farm in Indiana, PA

Eric Noltkamper Band and the Jeff Pecon Band JAM at Yarnick's Farm!

left to right: Jeff Pecon (accordion), Denny Anderson (banjo), Paul Yanchar (sax), Hank Guzel (bass)
and Eric Noltkamper (accordion)
not pictured is Dave Wolnik (drums) - He's behind everyone else!.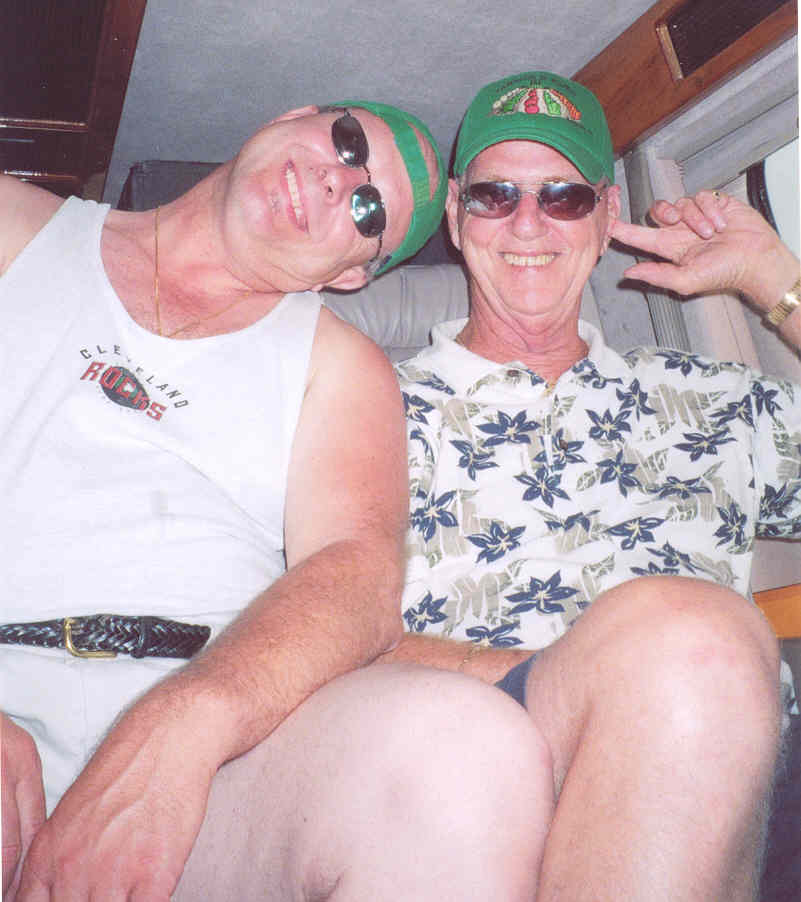 Hank and Dave after a long hot Polka day!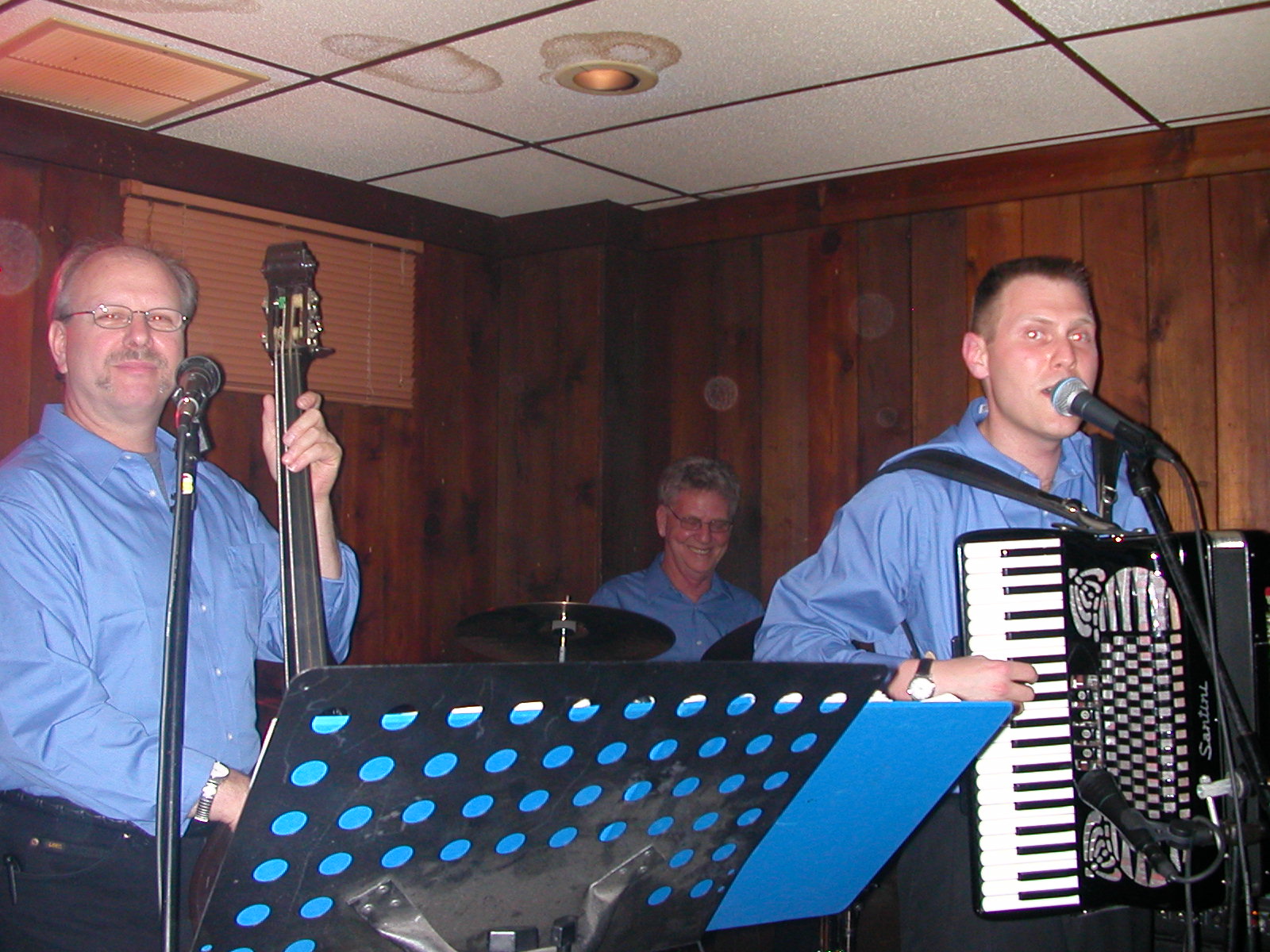 Hank, Dave and Eric at Recher Hall Clubroom, Euclid, Ohio.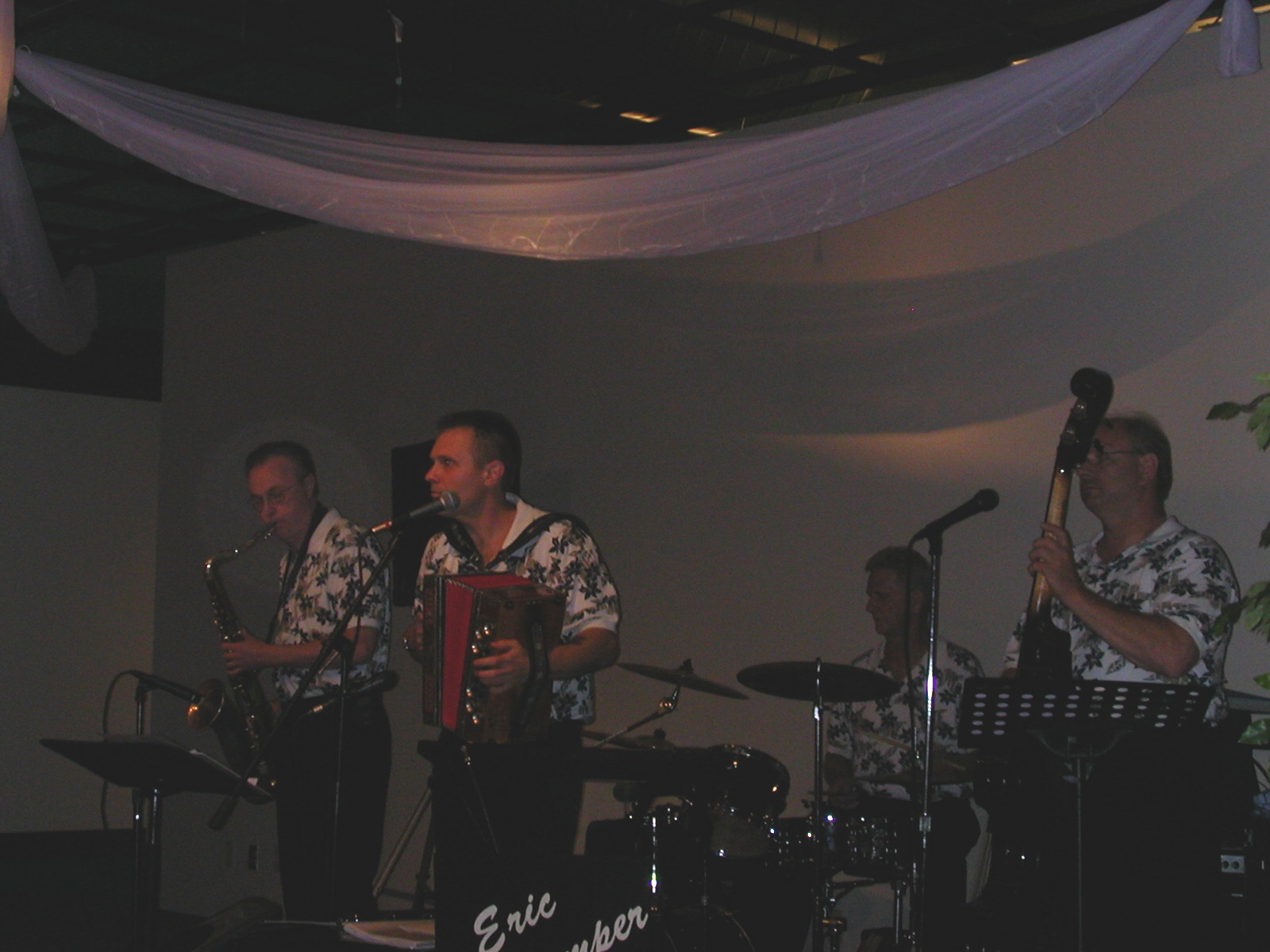 Gary, Eric, Dave and Hank in the Alpine Room at Slovenefest 2005, Enon Valley, PA.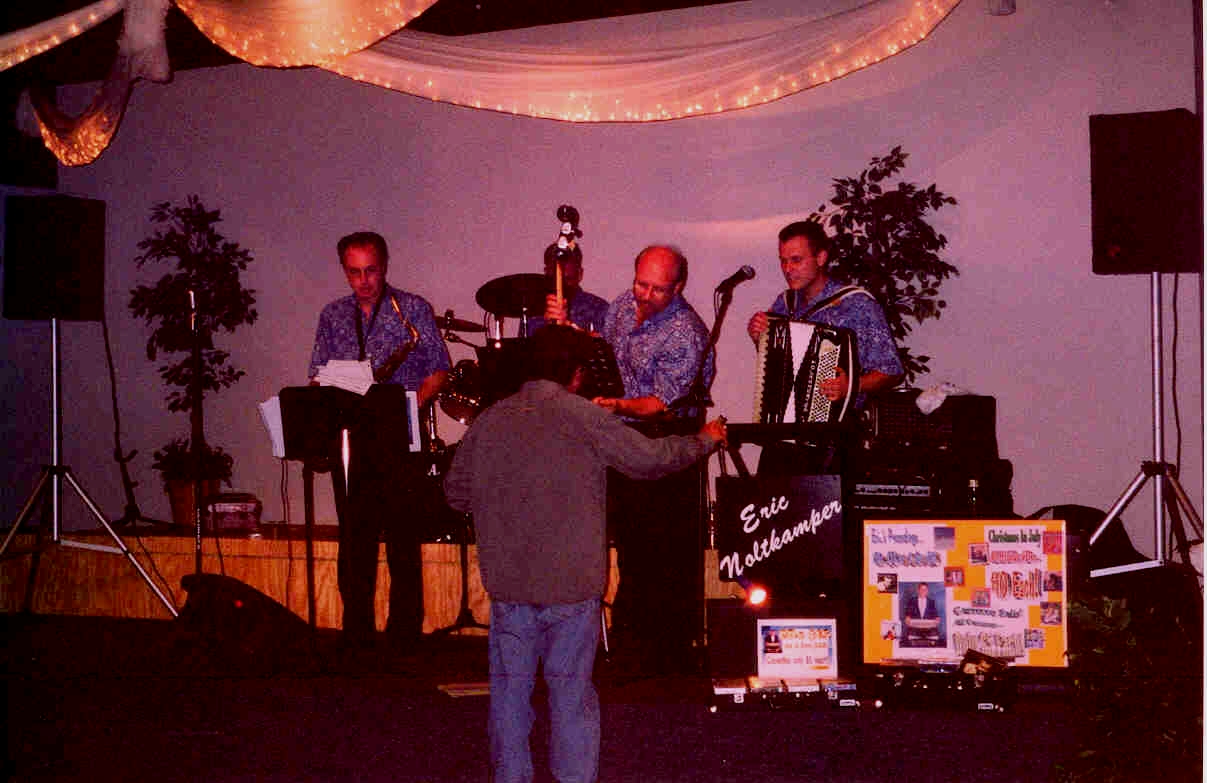 The guys taking some pointers from Corky Godec between songs in Enon Valley, PA.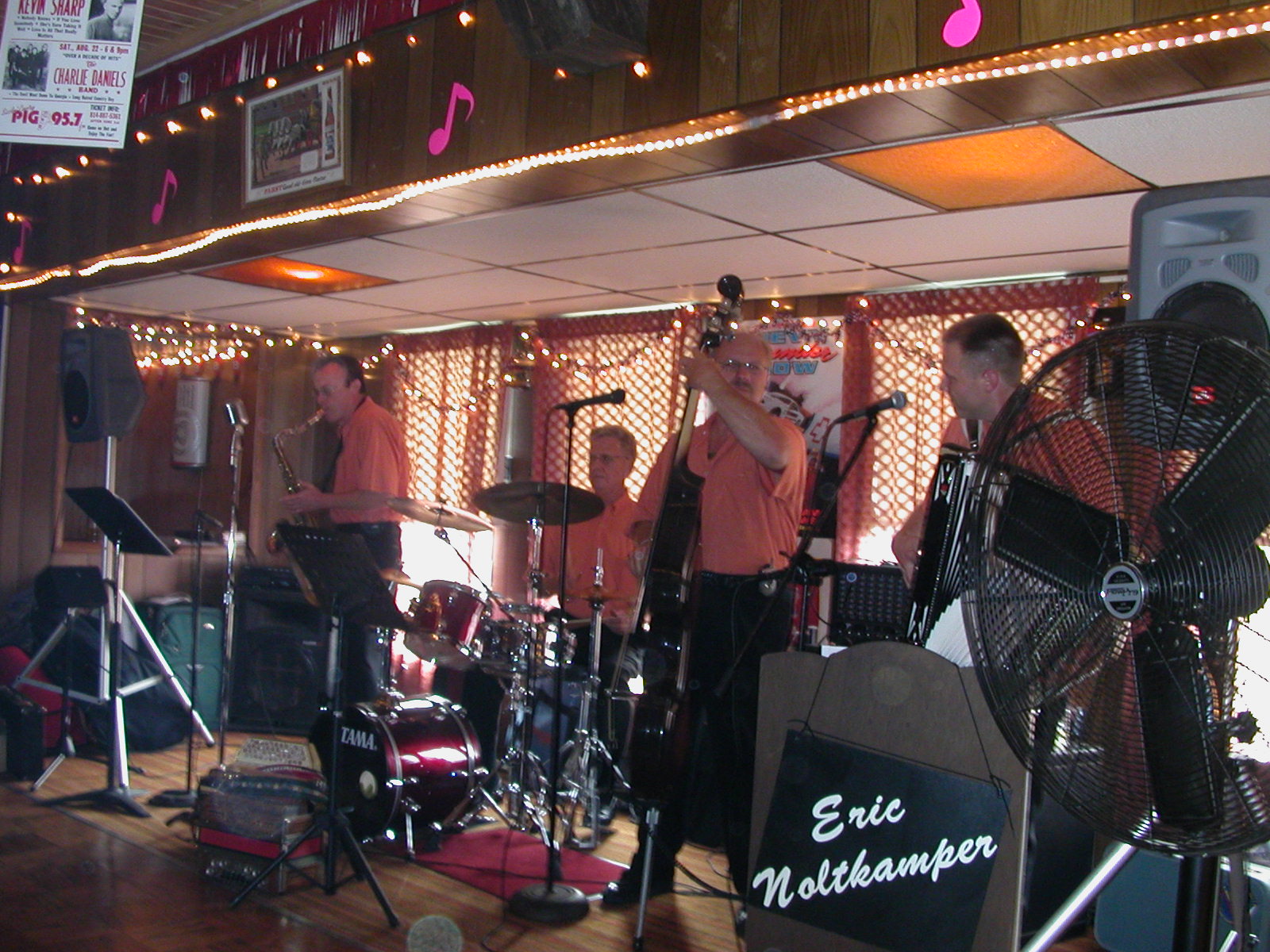 The band at the Maples' in Crosby, PA.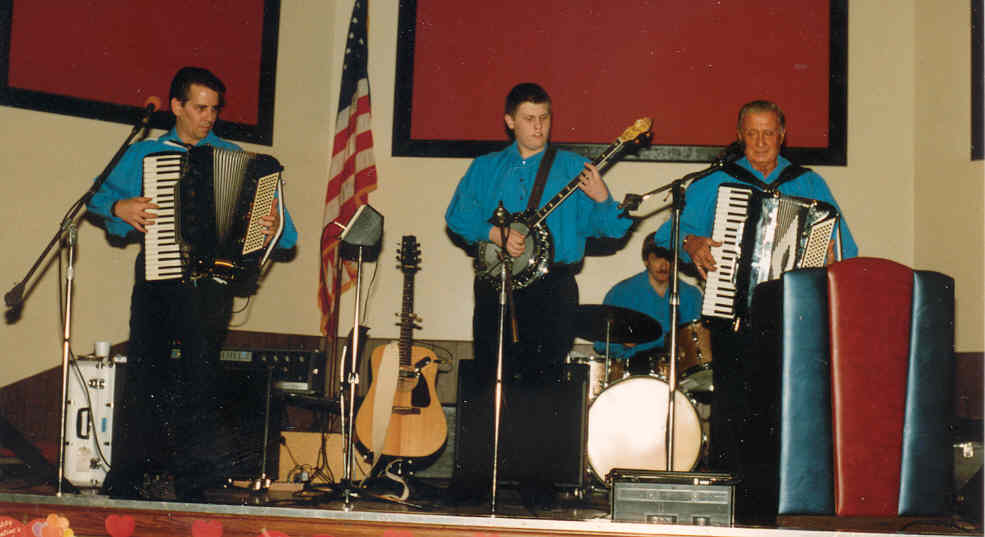 Eric's first job playing with Frank Yankovic!
Machinist Hall 1988 in St. Louis, MO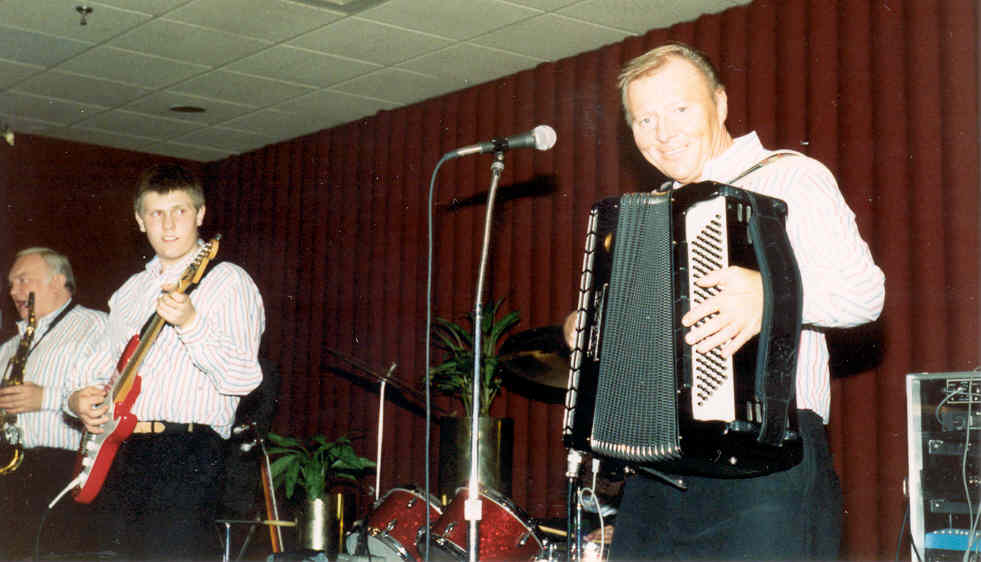 Eric's first job playing with Verne Meisner!
Polkafest 1989 in Springfield, IL
Music Catalog | News | Appearance Schedule
Eric's Biography

Contact Eric or order products by writing P.O.Box 43313, Cleveland, Ohio 44143 or by e-mail at eric@polkas.com. Your comments are most appreciated and welcome.